1.Login to Playsite > Click on Deposit page > Click on Redeem icon
(一)登陆会员专区 > 点击存款页面 > 点击兑换图标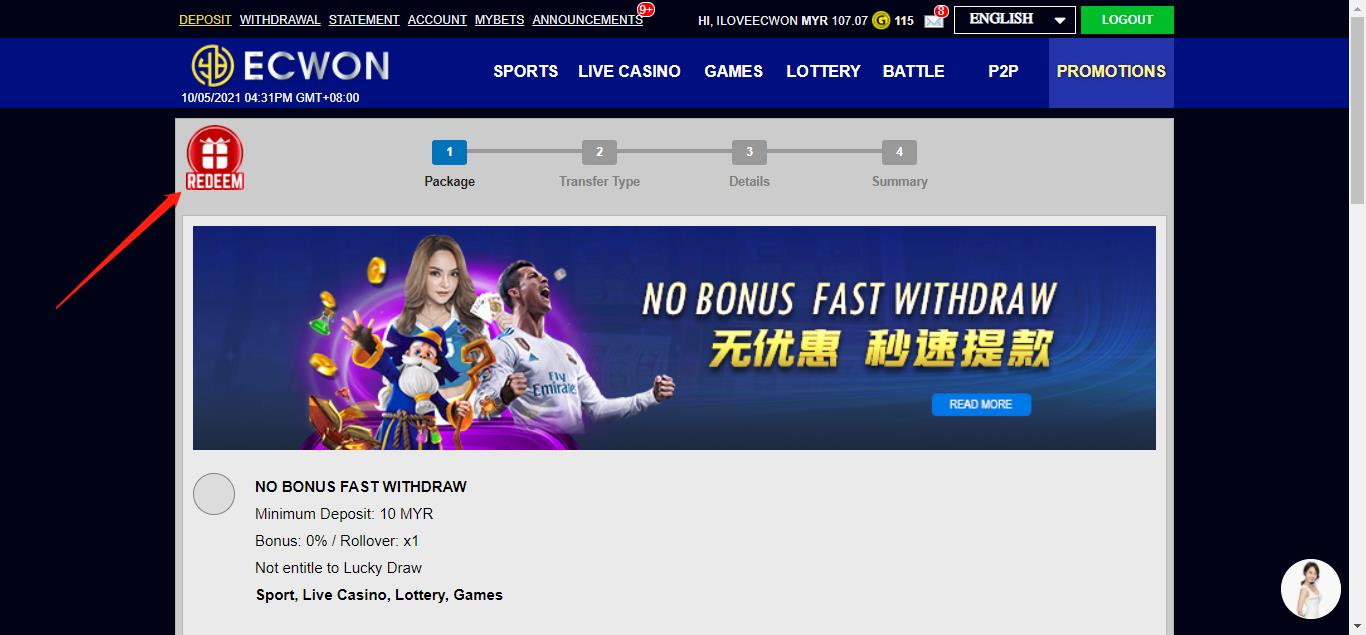 2.Enter the redeem code and click "Next" button.
(二)输入兑换代码,然后点击"Next"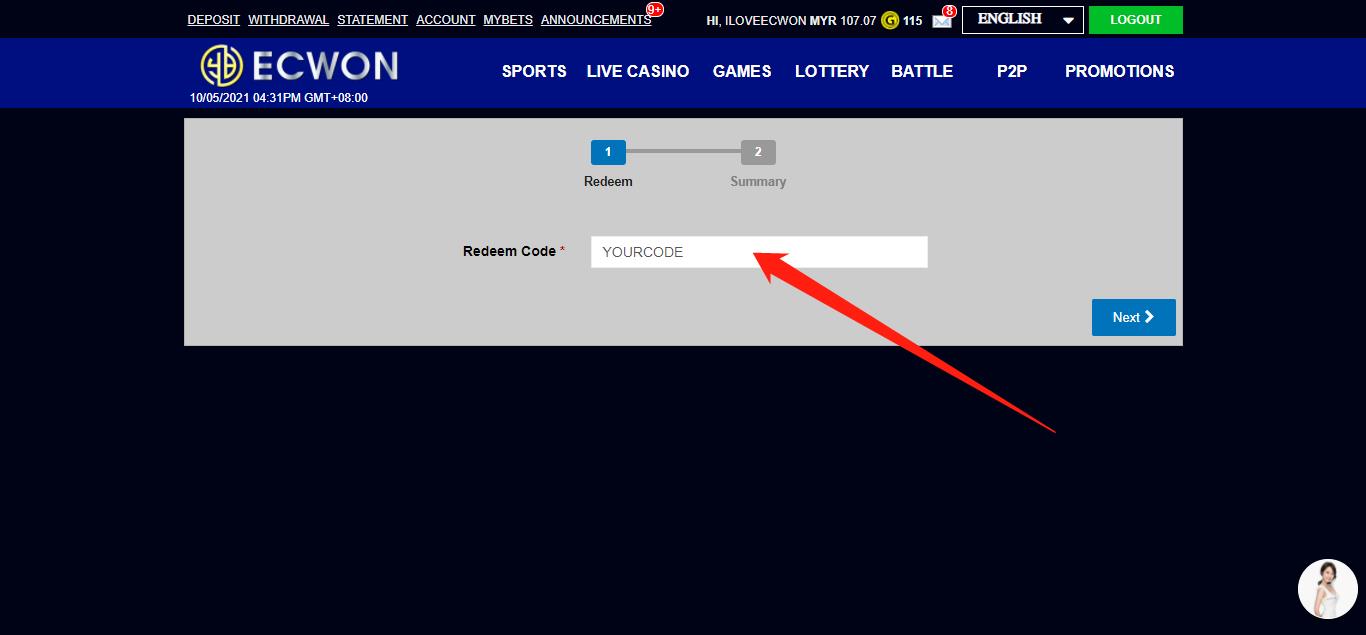 Summary page will show the Gift Card info as below. Click Save to redeem.
(三)摘要页面会显示如下图。点击储存,以便兑换礼劵。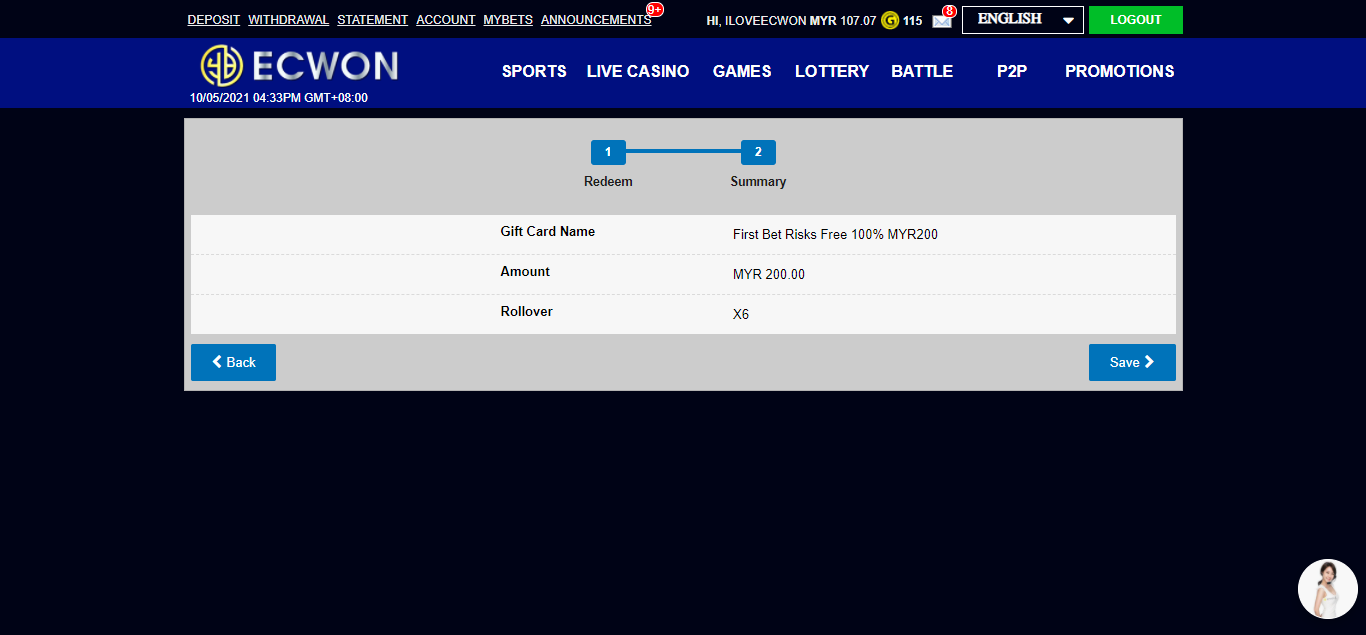 4.If successfully redeem, the transaction will show at Cash History page and Statement page.
(四)如果成功兑换,交易将显示在现金记录和交易记录。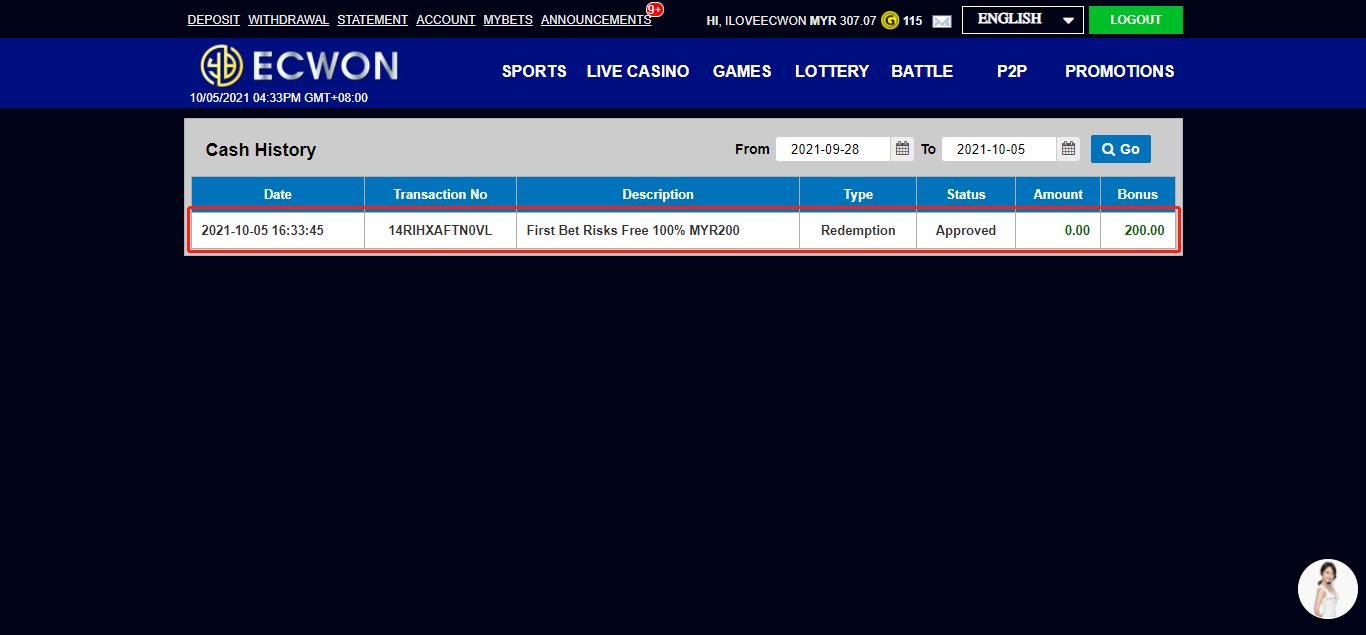 Note: Rules of Gift Card / 注意:礼劵规则
**Redeem code must be active and redeem before expiry date of 23:59:59.
兑换代码必须是有效的,并且在截止日期的23:59:59之前兑换。
**Gift Card is based on currency supported. MYR player is fail to redeem USD Gift Card.
礼劵是根据支持的货币才能兑换。USD 的礼劵是无发被MYR会员兑换的。
**A code that has been redeemed is unable to redeem again by same account.
已兑换的代码是无法被同一个账号再次进行兑换。